Bratty Worlds
---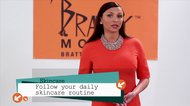 EPISODE 11




Teen Skincare 101: Normal, Sensitive and Dry Skin


Learn your daily skincare routine if you have Normal, Sensitive or Dry Skin and uncover a secret to a model-perfect complexion!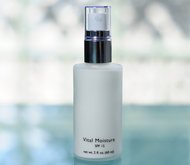 Vital Moisture SPF 15 Face Cream
Invigorating moisture + optimal sun protection = healthy skin!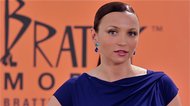 EPISODE 15




Teen Makeup: Natural Makeup


Fresh and natural TEEN makeup tutorial. Great for modeling auditions, castings, agencies go-sees or simply for when you want to look flawless no matter what you do!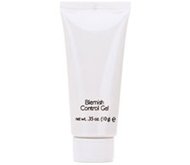 Blemish Control Spot Gel - BACK IN STOCK!
This powerful gel clears and heals existing blemishes and prevents future breakouts!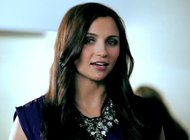 EPISODE 7




Runway Turns: Half Turn


Advance your Model Walk with the RUNWAY TURNS and learn how to do the most common one: the HALF TURN.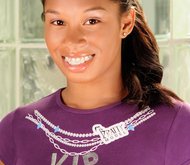 VIP Model T-Shirt
Have you ever wondered how would it feel to be a Royalty? Wonder no more! Now you are a royalty of the fashion world.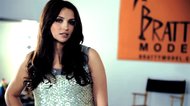 EPISODE 10




Facial Expressions: Modeling and Fashion Photography


Step-by-step instructions on how to perform different Facial Expressions: Confident Face, Intense Face and Character Face.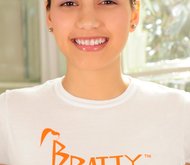 Basic T-Shirt
Orange Logo
Great every-day style and a perfect start to your Bratty Model collection!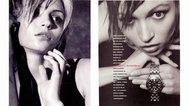 EPISODE 19




Teen Makeup: Photo Makeup


Join Natasha Chalenko for photo makeup tips and learn how to look amazing for any picture, whether it's a cover of a magazine, a fun family photo or your next yearbook picture!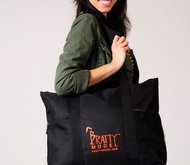 Model Zip Tote - Black
For every Bratty Model on the go! Our stylish, slick and super-roomy Model Zip Tote fits all your daily essentials.
Kaitlyn Tapp goes to New York for her agency "go-sees"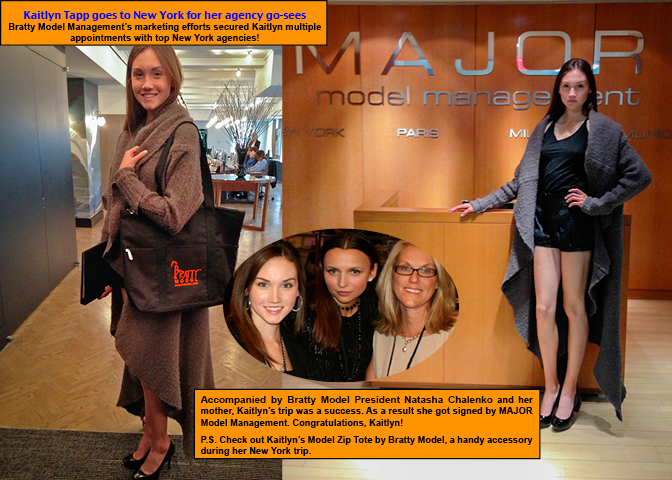 Bratty Model Management's marketing efforts secured Kaitlyn multiple appointments with top New York agencies! Accompanied by Bratty Model President Natasha Chalenko and her mother, Kaitlyn's trip was a success. As a result she got signed by MAJOR Model Management. Congratulations, Kaitlyn! P.S. Check out Kaitlyn's Model Zip Tote by Bratty Model, a handy accessory during her New York trip.
Natasha Chalenko is on the cover of 65° Magazine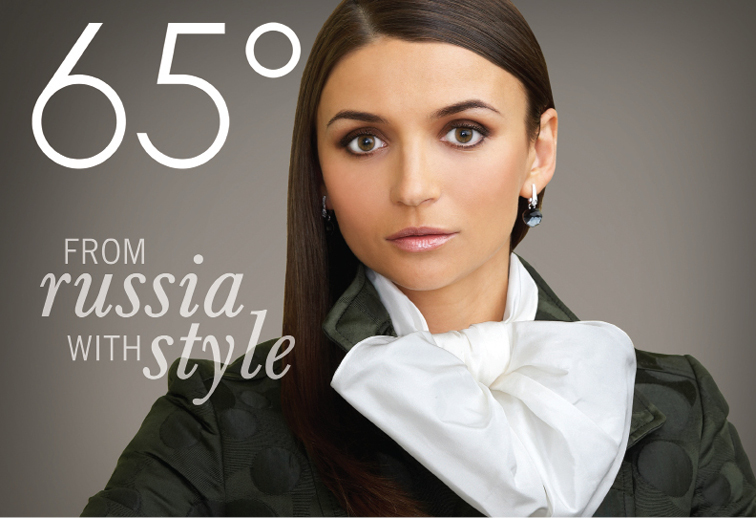 Bratty Model's President Natasha Chalenko graces the cover of 65° Magazine. Source: 65° Magazine